Make a reservation for this Thursday when The Busker Incognito Trio's Summer of Busking Crossroads Tour rolls into Judy's on Cherry on Judy's Thrifty Thursday, 6 to 8 pm.
https://www.facebook.com/100064132263194/posts/441683274646078/?d=n
The trio has been performing throughout the summer to promote November's Reading BluesFest and the Mount Penn Preservation kick-off concert on November 17 at the Reading Liederkranz with blues star Clarence Spady & The Electric City Band and the Berks Horns. Tickets available online at readingbluesfest.com.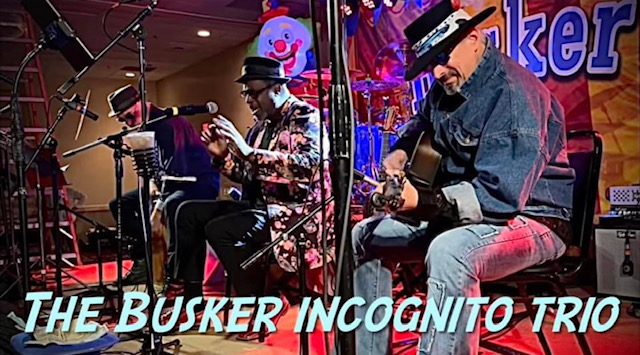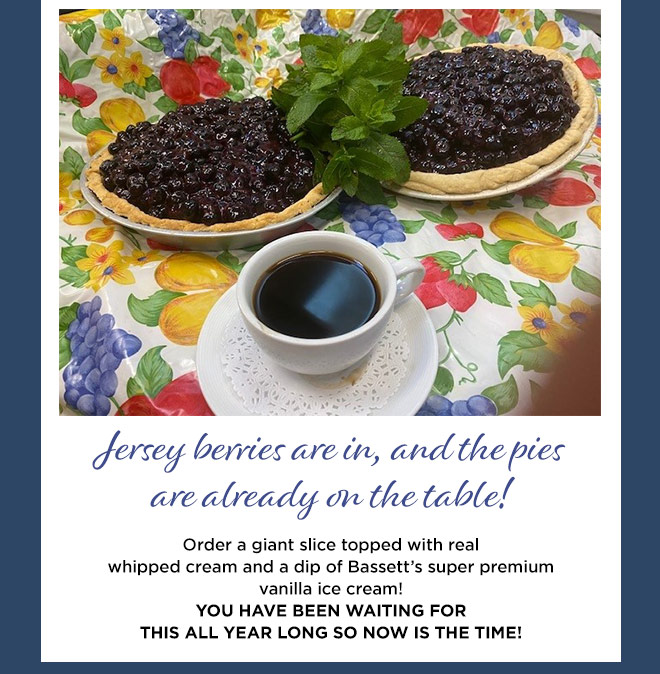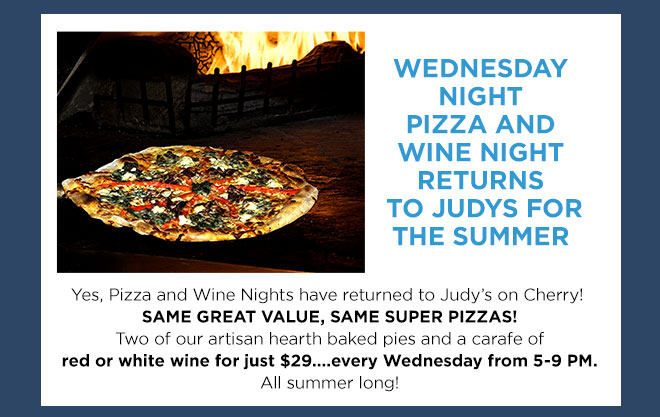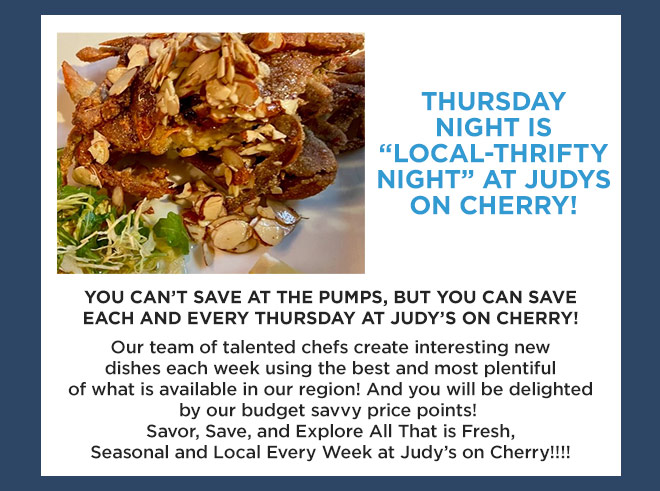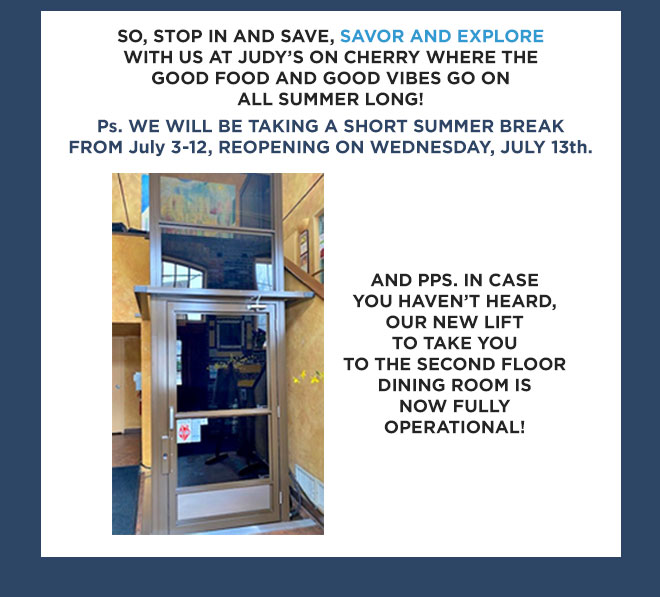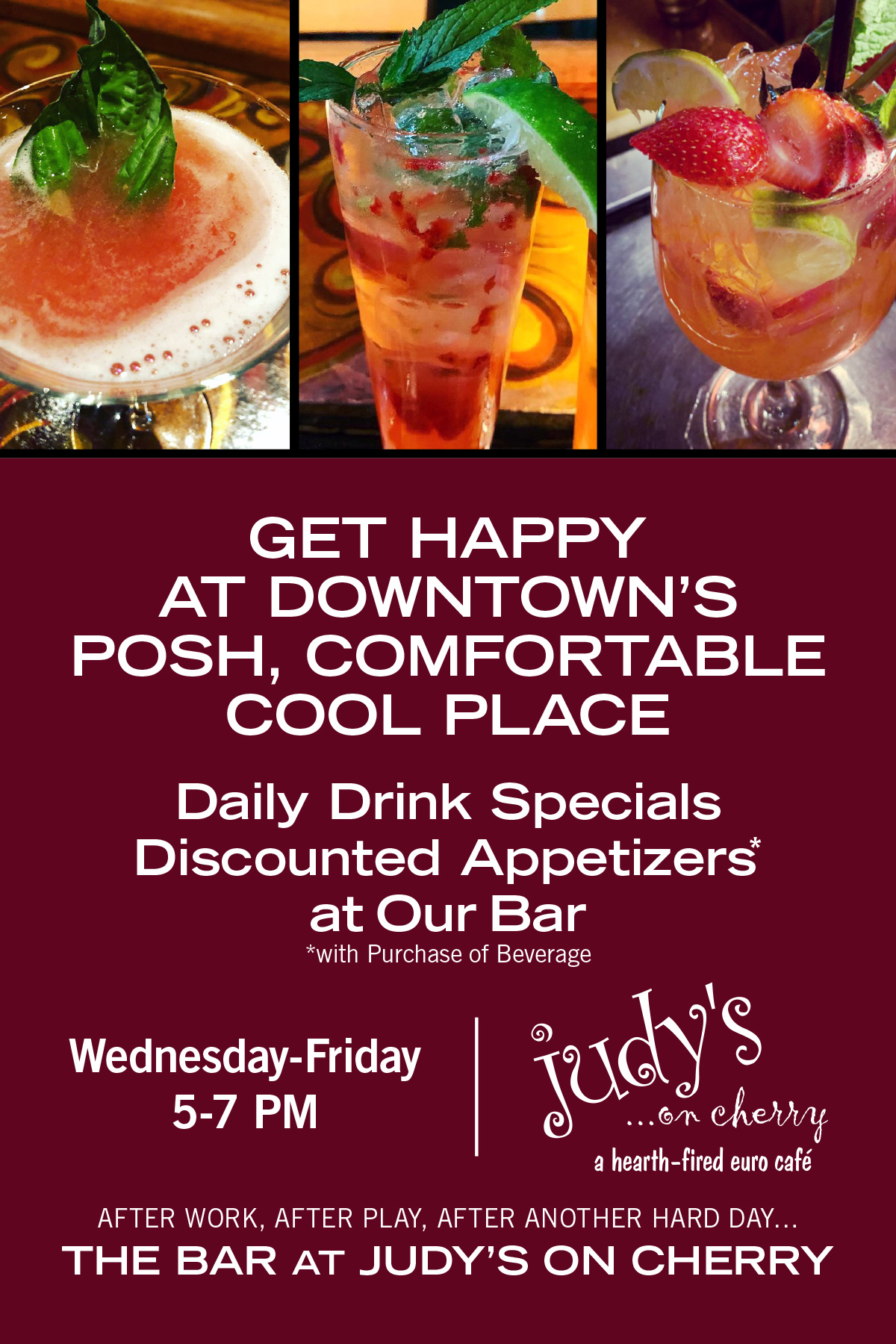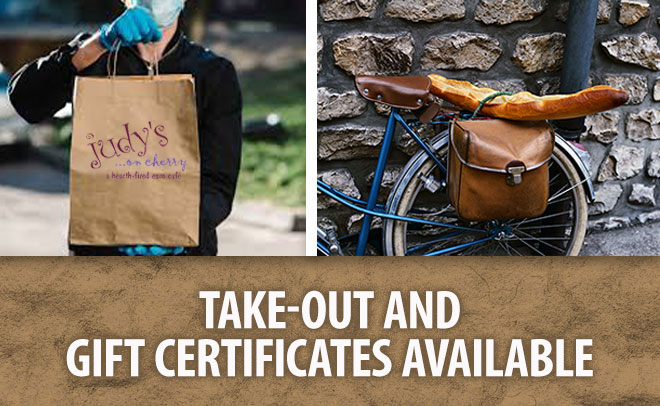 Welcome to Judy's On Cherry
What was once a farmer's market is now Judy's on Cherry, a beautifully renovated, Mediterranean-inspired fine dining restaurant in the heart of downtown Reading. At Judy's you'll bask in the warm glow of vaulted wooden ceilings, gorgeous appointments and relaxed, comfortable service. Judy's hearth fired oven turns out everything from freshly baked focaccia bread to crispy, gourmet pizzas, pastas and tapas-like small plates.


Atmosphere makes a restaurant unique, cozy, comfortable, and maybe even taste better.



You'll bask in the warm glow of vaulted wood ceilings, gorgeous appointments and relaxed, comfortable service.


Judy's is conveniently located just two blocks from the Santander Center, 4 blocks from the Goggle Works and three blocks from The Santander Performing Arts Center in downtown Reading. Please call for reservations.


Our beautifully appointed bar serves a wide selection of craft beers, fine wines and innovative seasonal cocktails.


WE ARE NOT CURRENTLY OPEN FOR LUNCH!
Dinner ONLY:
Wednesday - Saturday
5:00pm - 9:00pm

30 South 4th St
Reading, PA 19602

One size fits all! We can even email the certificate.
Call us to purchase or stop in during business hours.